7 qualities to look out for when choosing a co-founder
|
Considering the difficulties involved in starting and running a business particularly here in Africa, a lot of young entrepreneurs and founders would rather start their business with someone than do it all by themselves. So, having a co-founder is not a bad idea but having the wrong co-founder(s) might just be the end of your business even before it takes off.
Having a co-founder(s) is like marriage where your soul mate determines your happiness and success. You both or you all, depending on the number of co-founders must be uncompromising in certain aspects like your values and flexible in others.
But here are the qualities every good and well-tailored co-founder should have.
1. Passion.
One of the requirements for running a business venture is passion. You must be passionate about your business and so also must your partner(s) in equal or even greater measure. If your co-founder meets all of your criteria, but he or she is without passion for the same cause you believe in then you have not  found your partner yet.
As a founder, you have to ensure that the team wants to solve the same problem and has the shared passion to to it. If you are a founder, you cannot afford to make a mistake about this. That is the reason why you as the founder has to ensure that you lay everything about your startup bare to your intended partner(s) or co-founder(s). You must be as transparent as possible because, down the road, any decision you make today to leave out facts or details may hurt both of you.
2. Commitment to your vision.
As a founder, your partner(s) must buy into your vision for the business and be committed to it. Before you commit to a partnership, make sure you and your potential partner(s) are on the same page concerning the vision of the company and must be committed to do everything to make it work.
You and your co-founder(s) should both want the same thing. Whether your desire is to someday sell the business, become rich and famous, you must both possess a shared goal and vision which you are working towards.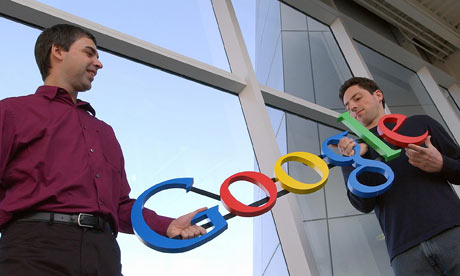 3. Complimentary skill set.
Complementary skill set means having skills to overcome each other's shortcomings. A Co-founder should have skills that a founder might be lacking in, so that the balance is maintained and it benefits the venture having varied skill set.
You don't want your co-founder to be an exact replica of yourself, so you want someone who has a different skillset and personality such that if you're an introvert, she should be an extrovert. For instance if you're a programmer, your co-founder can be a marketer or if you're a designer, he/she could be a developer. If, you know that you'll need funding, find someone who can speak eloquently and persuade effectively.
One model for choosing a co-founder is the "one builds, one sells" approach where one of the co-founders is responsible for building the product and the other co-founder is responsible for selling the product. This complementary approach is a perfect model for many startups.
4. Emotional Intelligence and understand how to deal with people.
Emotional Intelligence is the ability to identify and manage your own emotions and the emotions of others. Success in life is built upon the ability to effectively manage your emotions and understand people. In the rough-and-tumble environment of a startup, emotional intelligence is especially crucial.  Also in emotional intelligence, understanding the concept of mutual respect and how it works is an important aspect of having successful dealings with people and should be one you should look out for in your search for a co-founder.
Startup life gives you plenty of reasons to lose your cool, cuss people out, fly off the handle, or crumple in a whimpering heap of emotions. But startup success demands that you resist the urge, stay calm and keep going. So, if your co-founder prospect displays emotional intelligence each time he/she is in a troubled situation you should consider that as a major gain in making your final decision.
5. Same Values.
Having the same values with your c0-founder(s) is the foundation upon which any business is built. This attribute CANNOT be compromised.
As a founder, you cannot be an honest person and have a dishonest or lying co-founder. This business is as good as dead. This is the reason even those in illegal businesses are still always in need of loyal partners whom they can trust despite the nature of their business.
So as a founder, you need to get this right when going into partnerships.
6. Energy.
Startups are not for the faint of hearted, frail or weak. Running a business takes energy and a lot of work and this is even magnified when you think about the African factor involved.
Building a business in Africa takes a lot of energy from the team so you need to team up with highly energetic people to pull through. Locate someone who has the physical and mental energy to pull through the tough times, hang on through the slow times, and grow at all times. That is the co-founder you are looking for.
7. Ready to learn and have a listening ear.
A good co-founder isn't someone who has life figured out already. The people best suited for the startup life are those who want to learn more and are always eager for knowledge.
In any startup business, learning and growing personally and on the business is a given. So you need people who are interested in learning to work with you.
happywheels